Friends of the Charles Dickens Museum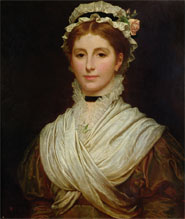 Kate Perugini (nee Dickens), painted by her husband Carlo Perugini, on display at the Charles Dickens Museum in London.
Charles Dickens is famous for his association with London, yet the only one of his London homes to survive is 48 Doughty Street. He lived here from 1837-39 and it was here that he wrote some of his best-loved works, including Oliver Twist and Nicholas Nickleby. He and his wife Catherine lived here with the eldest three of their ten children: Charley, Mamie and Katey (the two daughters were born in the house).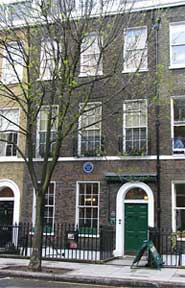 48 Doughty Street, London, former home of Charles Dickens and now The Charles Dickens Museum
The house was turned into a museum in 1925 and today it welcomes visitors from all over the world. The Dickens family has always been involved with the museum and, as a great great great granddaughter, I was honoured to be asked to be a Patron. If you're interested in booking a guided tour of the museum please email info@lucindahawksley.com for more information.