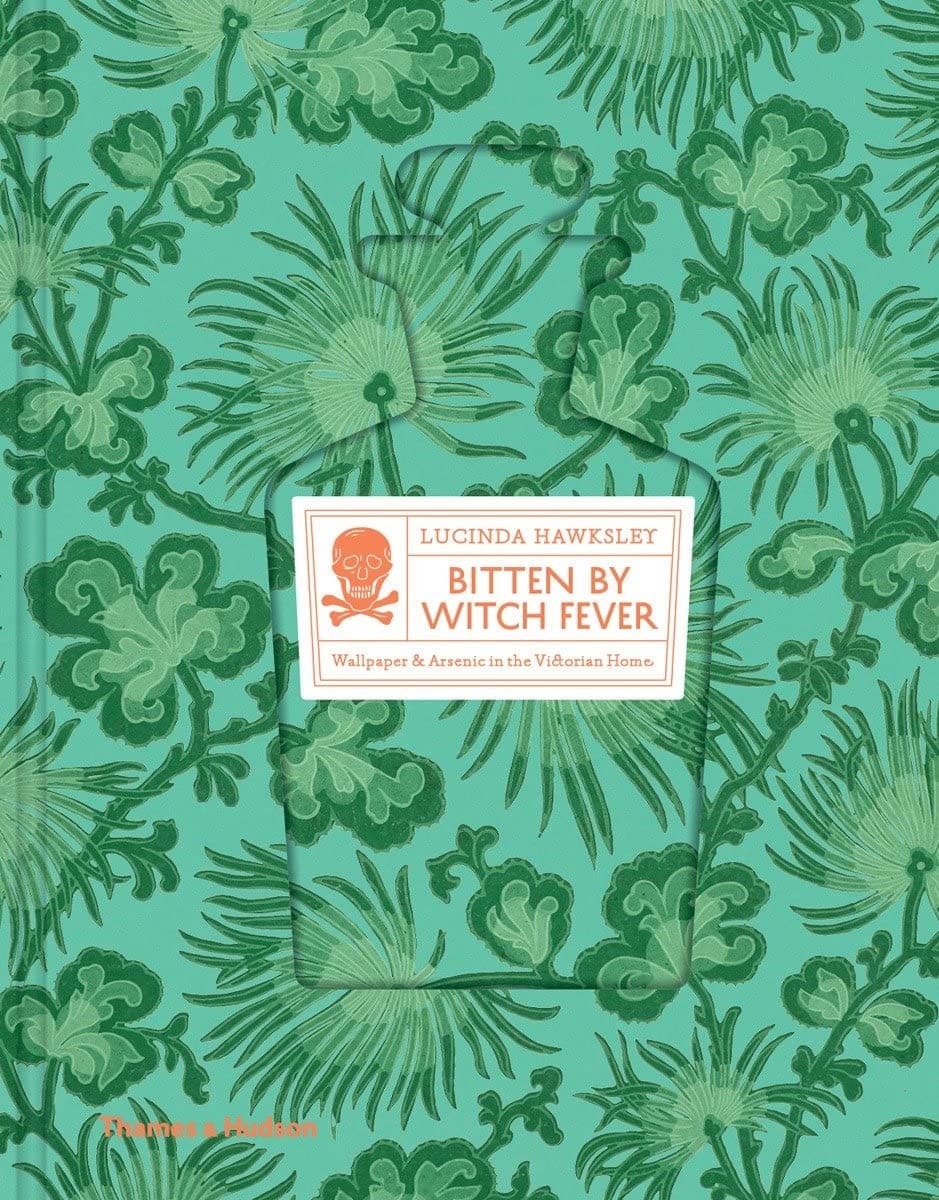 Beautiful to leaf through and compelling to read, 'Bitten by Witch Fever' is a highly original and captivating volume that interleaves facsimile sections of alluring, arsenic-laden wallpapers, all laboratory-tested for the first time, with thought-provoking narrative, tracing the arresting story of the manufacture, uses and effects of arsenic in the 19th-century home, in particular, the pigments ingrained in popular wallpapers.
In this book, which was written in association with the National Archives at Kew, you will discover how pigments, such as Scheele's green and Schweinfurt green, were created using arsenic to produce vibrant and durable dyes, which became instant favourites with wallpaper designers and householders alike.
Drawing on contemporary case studies and reports in the press, this book highlights how, by the middle of the century, manufacturers were producing millions of rolls of arsenical wallpaper, with devastating consequences for those working in their factories and for those living in rooms decorated with the deadly designs. The wallpaper sections display dazzling long-lost work from the great designers and printers of the age, including Christopher Dresser, Corbière, Son & Brindle, Charles Knowles & Co. and Morris & Co. – whose owner was famously dismissive of the fatal effects of living within arsenic-laden walls.
It wasn't only wallpaper manufacturers, however, that used arsenical colours in the production process. Arsenice dyes were used for furnishing textiles, such as curtains and bedclothes; in the fashion industry for clothes and accessories; and even in the production of food colourings. Bitten By Witch Fever looks at the ubiquity of arsenic in the Victorian home, and in Victorian murders.
Lucinda Hawksley's intriguing 'Bitten by Witch Fever' is surely the most beautifully designed and produced book this year

The Art Quarterly
In Hawksley's engaging prose, Morris comes across as a contradictory figure – just like the poisonously beautiful wallpaper that adorned so many Victorian homes and like the sumptuous pages of this handsome book, hiding a dark social history within

World of Interiors