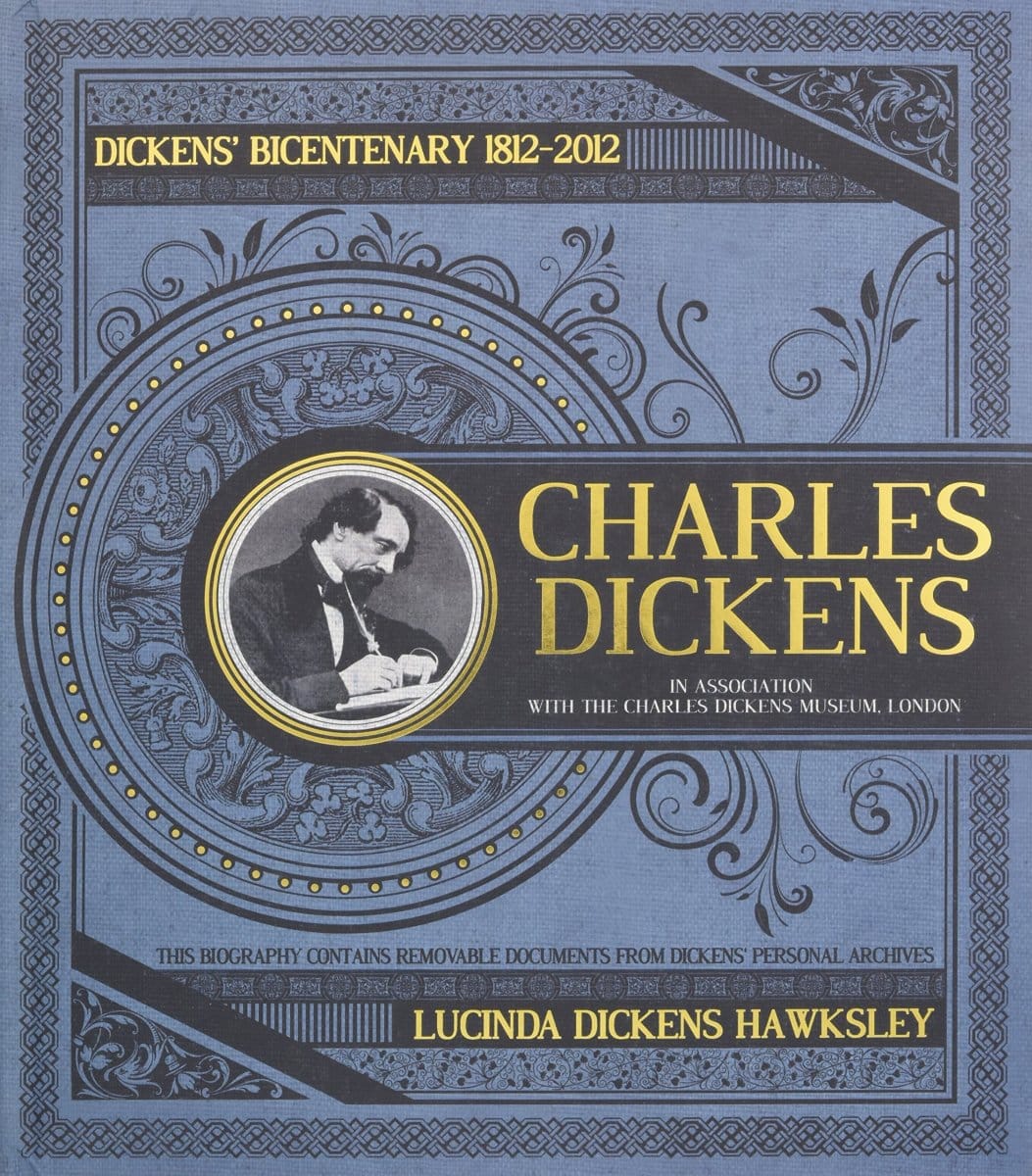 I was asked to write this book to commemorate the bicentenary of my great great great grandfather's birth. He was born on 7 February 1812; the year 2012 is a celebration not only of his life, but of the vast and exciting legacy he left behind him. I am so pleased with the way Andre Deutsch produced this book, one of its most unique aspects is that there are a large number of removable documents which you can take out of the book and examine. These include facsimiles of letters, manuscripts and even his will, as well as some of Charles Dickens' visiting cards, family photographs and many other fascinating artefacts.
Charles Dickens is the definitive illustrated guide to the man and his works. It follows Dickens from early childhood, including his time spent as a child labourer, and looks at how he became the greatest celebrity of his age – and how he still remains recognized as one of England's greatest celebrities, even in the twenty-first century. The book also takes an intimate look at what he was like as a husband, a father, a friend and an employer; at his longing to be an actor, at his fascination with detective work and at his travels: across North America, during a year spent living in Italy and his regular trips to France. Alongside Dickens himself, you will meet his fascinating family and his astonishing circle of friends – and will discover when and how life and real-life personalities were imitated in Dickens' art. The cast of characters in this book embraces an incredible array of famous – and occasionally infamous – Victorians.
Charles Dickens was not only a superb novelist, he was also a brilliant campaigning journalist, a philanthropist and a social reformer. This book, which includes some really stunning images, many of which have not been seen before outside the Charles Dickens Museum's archives, will show you the enormous changes Dickens helped to bring about, both in his local society and the world at large.