Past Events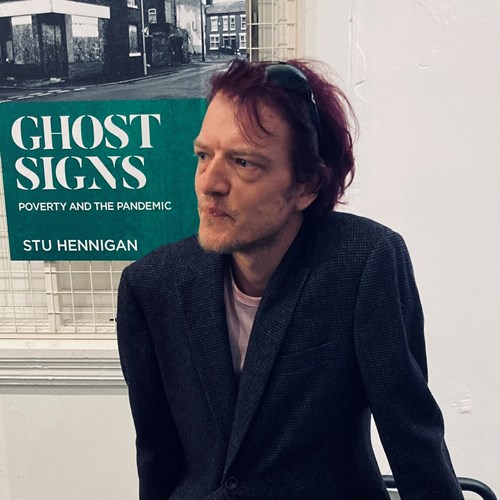 Stu Hennigan is a writer, poet and musician from the north of England. His book Ghost Signs: poverty and the pandemic, grew almost accidentally out of his volunteering work of delivering food parcels during the covid lockdowns. He wrote down what he was witnessing, wanting his experiences to be known by a wider audience "because this is real life".
His book was published by Bluemoose in June last year, shortlisted for the Best Non-fiction award at the 2022 Bookseller's Association Awards and for the Best Political Book award by a Non-Parliamentarian at the 2022 Parliamentary Book Awards. It was also listed by Blackwells as one of their Books of the Year.
Stu is a Senior Librarian for Stock and Reader Development at Leeds Libraries and also writes short fiction, essays and poetry. He'll be talking to Lucinda Hawksley about the pandemic, poverty and what he witnessed as a volunteer in the frontline of the pandemic on the Goldster PPG show at 12pm on 9 May.
Watch Again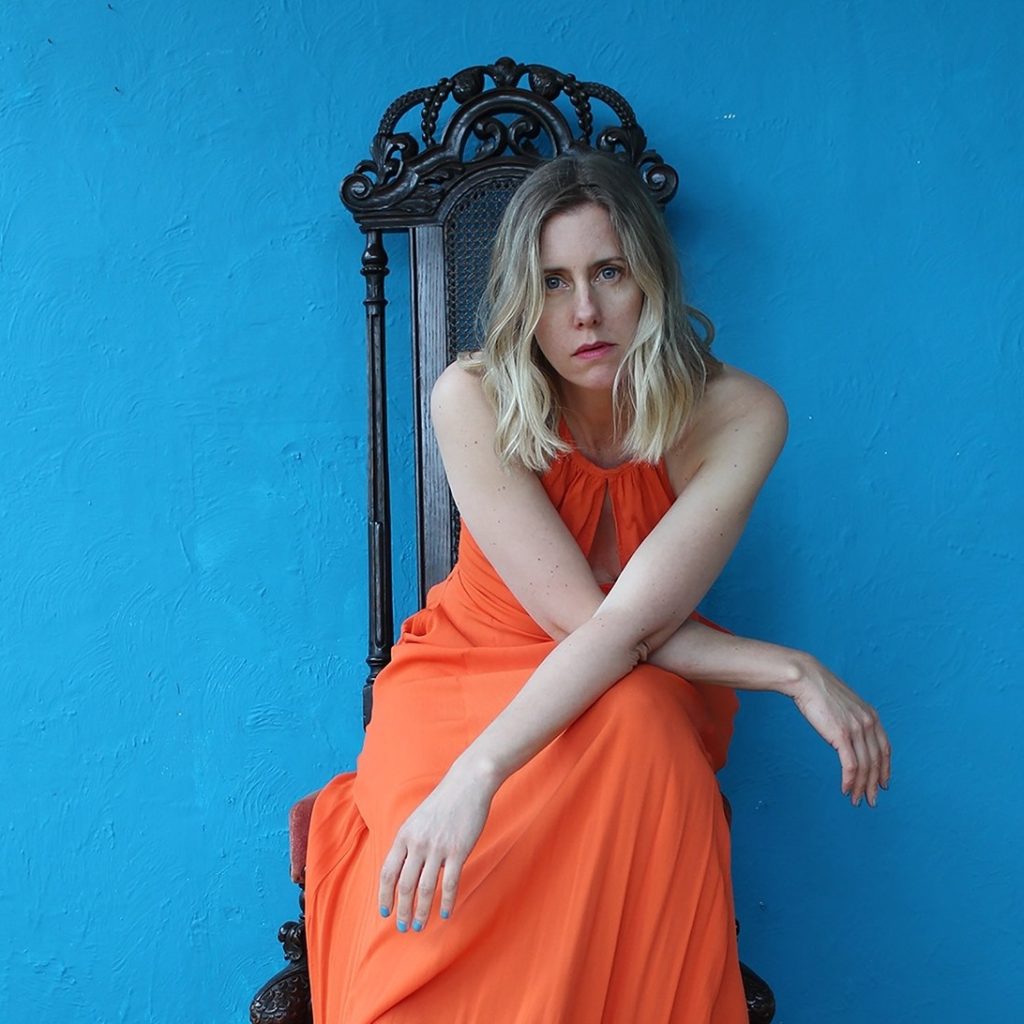 Born in London, but living in Fife, singer and songwriter Xan Tyler is preparing for her first solo album release. 'Holding Up Half The Sky' is a vital album that explores themes of female empowerment using her own experiences alongside stories of some of the women that have inspired her.
Although this is Xan's debut solo album it is not her first rodeo. She collaborated in 2021 with dub reggae legend Mad Professor on Clarion Call and in 2021 with Kramer under Let It Come Down on their dreampop album 'Songs We Sang In Our Dreams'. Xan also flirted with the charts back when she was part of Technique on Creation Records and released numerous tracks on various dance labels in the early 2000's. She has been described as 'genre agnostic' due to her eclectic approach to music making.
On 11 April, Xan will be joining Lucinda Hawksley on Purpose, Passion, Grit to talk about what it is like to be a woman in the music industry and the inspiration behind writing her music.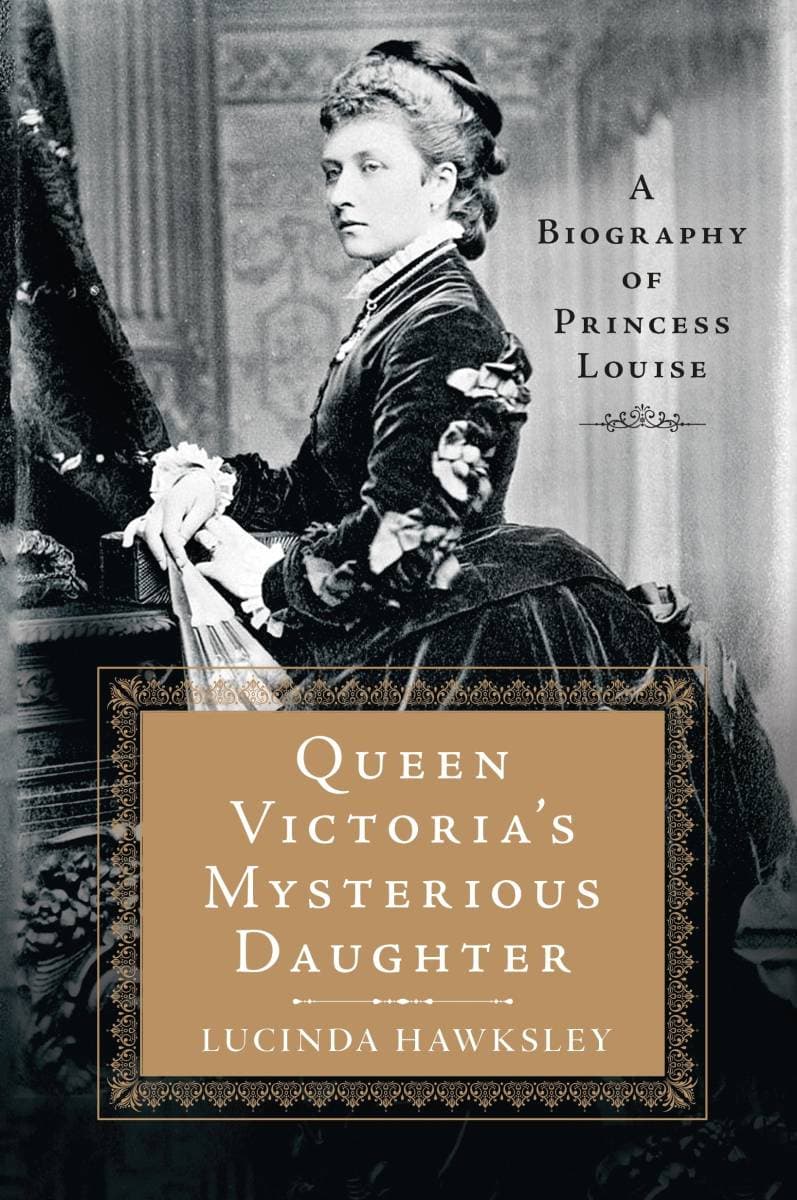 In this special hybrid PPG, Humphrey Hawksley will be joined by his fellow presenter – and very distant cousin! – Lucinda Hawksley. He'll be interviewing Lucinda about the difficulties she faced when researching her biography, The Mystery of Princess Louise (Vintage Books).
As an art historian, Lucinda was interested in Princess Louise as a sculptor and part of the Aesthetic art world of late 19th-century London, but it soon became apparent that this was going to be a very different research journey from that of her two previous biographies (of the artists Lizzie Siddal and Kate Perugini).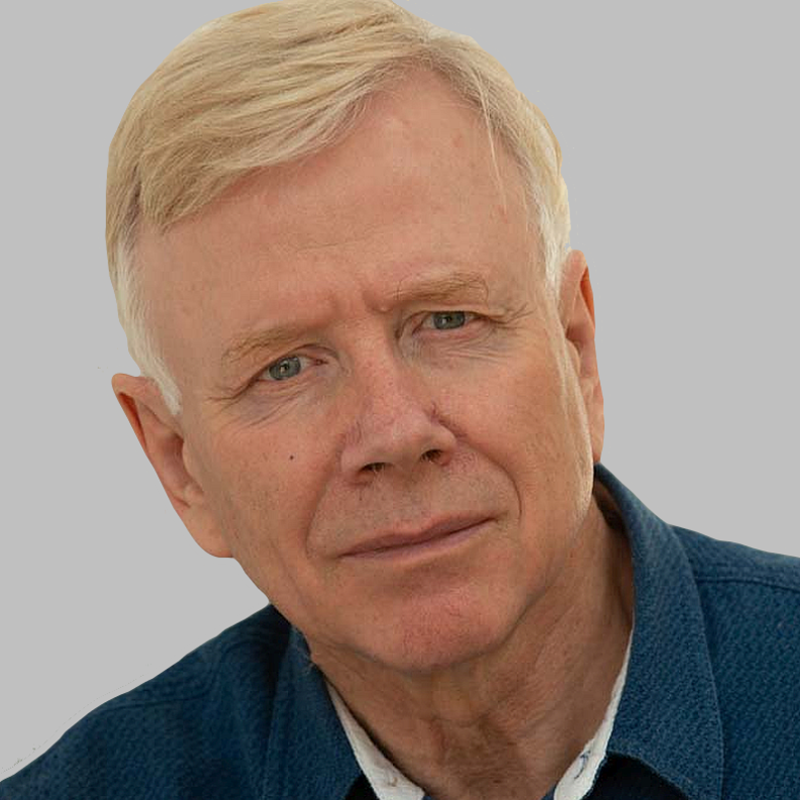 Many months after applying to research at the Royal Archives, Lucinda finally received a response stating "Princess Louise's files are closed to researchers". She soon discovered that many other avenues had also been closed off. She persevered – meaning her 3-year book deadline had to stretch into 6 years – and became truly fascinated by the woman she discovered behind the royal façade.
Humphrey will also be talking to Lucinda about what it is like to research and write about her great great great grandfather Charles Dickens – and what surprises can ensue when writing about members of one's own family.
Watch Again
Join me at 12pm on 15th March for PPG on Goldster, I'll be with documentary maker Valerie Blankenbyl, joining me live from Vienna. Valerie will be talking about 'The Bubble', her film about the world's largest retirement community in Florida.
Watch Again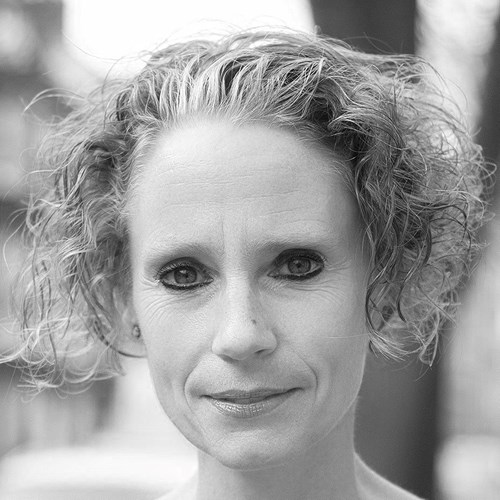 Dr Cindy Sughrue OBE has been the Director of the Charles Dickens Museum in London since October 2015. Prior to this, she was Chief Executive & Executive Producer at Scottish Ballet, where she developed opportunities for the company to present its work across the UK and internationally and moved the company into new national headquarters following a major capital project. Cindy has worked in the cultural sector for over 30 years in jobs as varied as running a contemporary art gallery and producing theatre. Cindy is also a Trustee of the National Youth Jazz Orchestra and the Dame Margot Fonteyn Scholarship Fund.
On 21 February, Cindy will be joining Lucinda Hawksley – a Patron of the Charles Dickens Museum – in conversation. Cindy will talk about the challenges of running a museum during successive lockdowns, as well as what the subsequent social changes caused by the pandemic have meant for the cultural and tourism sectors. She will also be talking about what it is like to run a museum dedicated to a long-dead, white Victorian man, in a world of cancel culture. Join Lucinda and Cindy at 12pm on PPG.