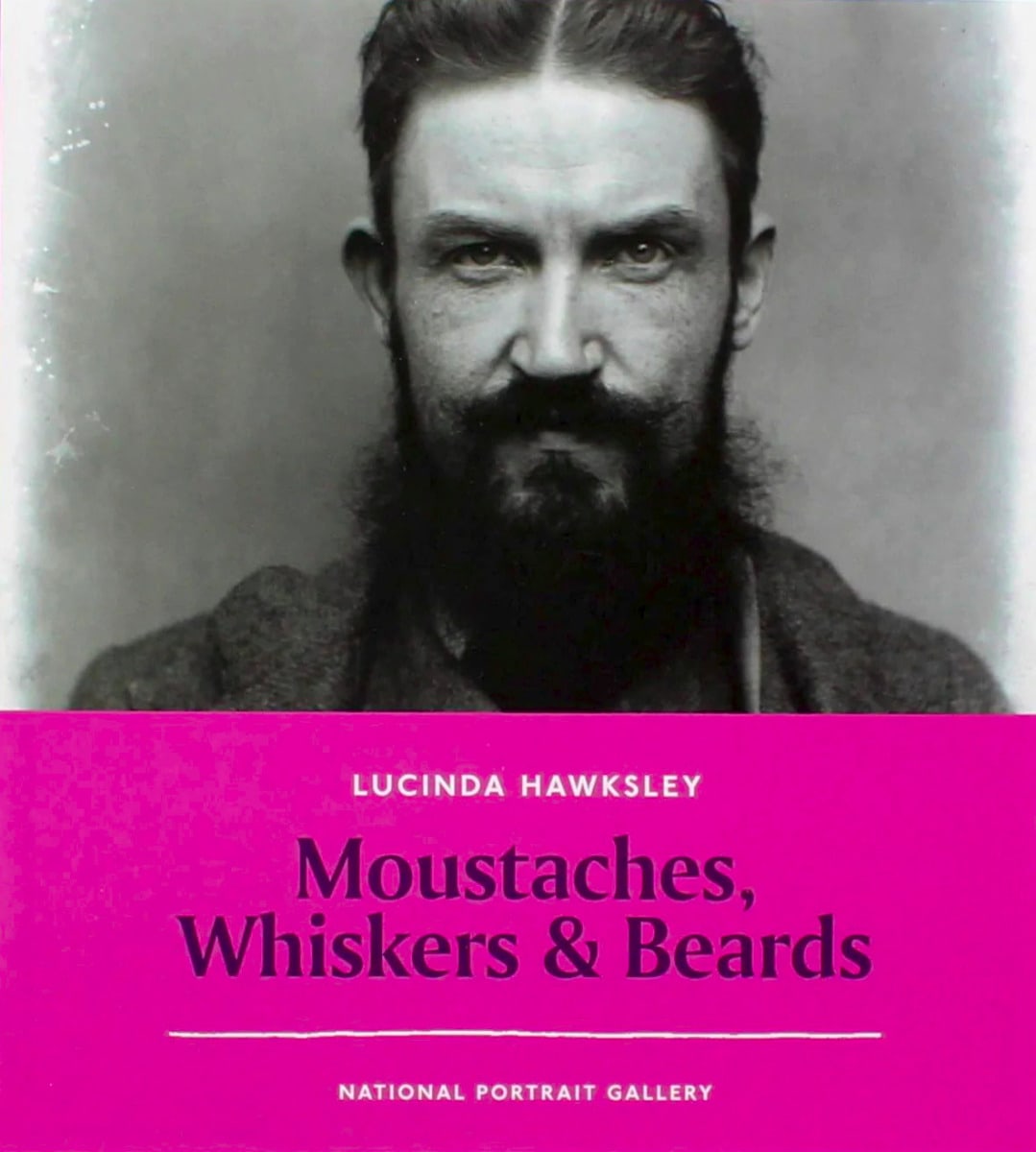 Since time immemorial, men have grown, trimmed, shaped and used the hair on their faces to make social, religious and fashion statements. The National Portrait Gallery holds hundreds of images of bearded, whiskered and moustached men (as well as the occasional bearded woman) – images that form the basis of this entertaining and informative pogonographic exploration.
Description
Taking as her starting point images from the holdings of the National Portrait Gallery, London, writer and art historian Lucinda Hawksley explores the history of facial hair, from prehistoric times to the present day. By way of introduction, she investigates the Pharaonic beard in ancient Egypt, the work of barbers in classical Greece and Rome, and the role of facial hair at the time of the Vikings and in Medieval and Renaissance Europe.
With reference to portraits from the Gallery's collections and archives, Lucinda explains the Tudor beard tax and why Regency beaus grew whiskers. She also looks at the rise of the beard at the time of the Crimean War, the rules on facial hair in the army, navy and air force, the hippies' penchant for hair in the 1960s and the most recent fashion for facial hair in the twenty-first century. Lively and engaging feature pages include The Widdowes Treasure (a sixteenth-century book that contains a recipe "to make the haire of the bearde grow"), Record Breakers (the world's longest moustache and beard) and Women and Facial Hair; and there are explorations of how medical advances and the rise of advertising have affected male grooming.
Entertaining and informative, this fascinating foray into our hairy past is the perfect gift for the pogonophile in your life – or indeed anyone interested in the long and curly history of moustaches, whiskers and beards.
You can buy Moustaches, Whiskers & Beards in all good bookshops and by clicking below:
Reviews
If you want some inspiration … you might want to check out the new book Moustaches, Whiskers and Beards by Lucinda Hawksley. A thoroughly entertaining history of facial hair, it's packed with interesting historical information; my personal favourite being that a publication in 1880 warned that the absence of a beard was usually a sign of "physical and moral weakness". The book is lavishly illustrated with images from The National Portrait Gallery's wonderful collection and is great whether you're an art lover, a style warrior or simply an unashamed pogonophile. Would make a great stocking filler too.

GroomingGuru.co.uk
Always learning about the origins of the beard and moustache game I found this highly valuable and can only suggest a read to all gents wishing to expand on their facial hair trivia. This is unquestionably a book for anyone who is looking to grow a beard or just needs that inspiration from our histories heroes. I could read this book again and again and hope it finds a place in every barber's waiting lounge.

Alex Auld for maketh-the-man.com