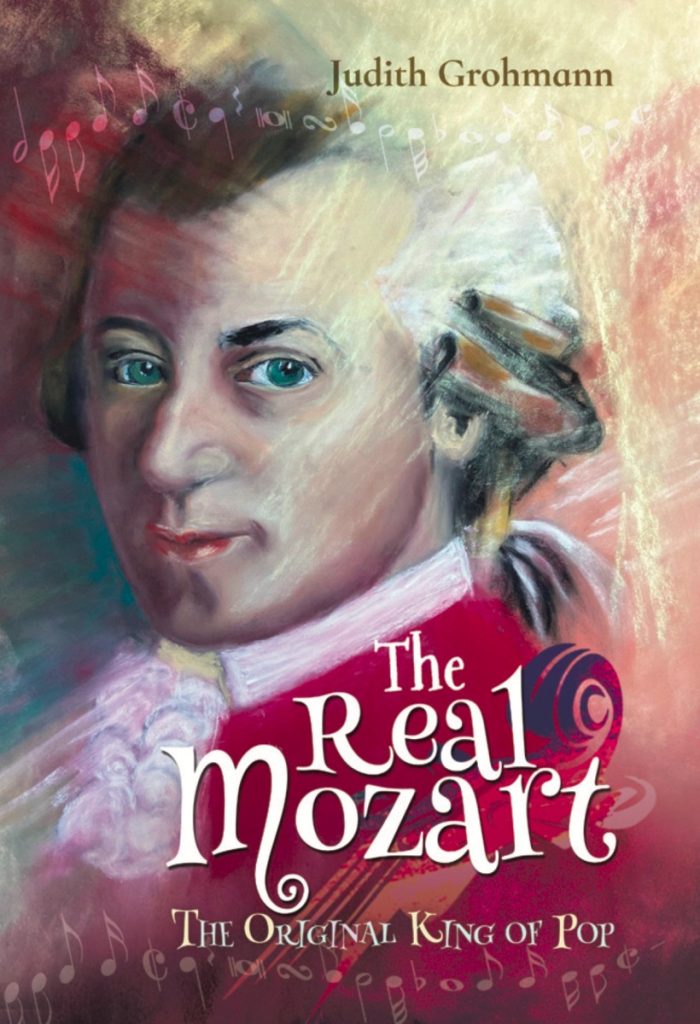 In her brand new book, The Real Mozart, Judith Grohmann takes us behind the curtain to reveal the real personality of a composer, whose influence on the world of music remains profound today. A child prodigy, Mozart created his own style by blending the traditional with the contemporary. He was much loved – and much hyped – but was also a multi-layered and controversial personality: on one side a provocative influencer, but on the other side, a man who was drawn to the Masonic mindset of brotherhood, freedom, tolerance and humanity. …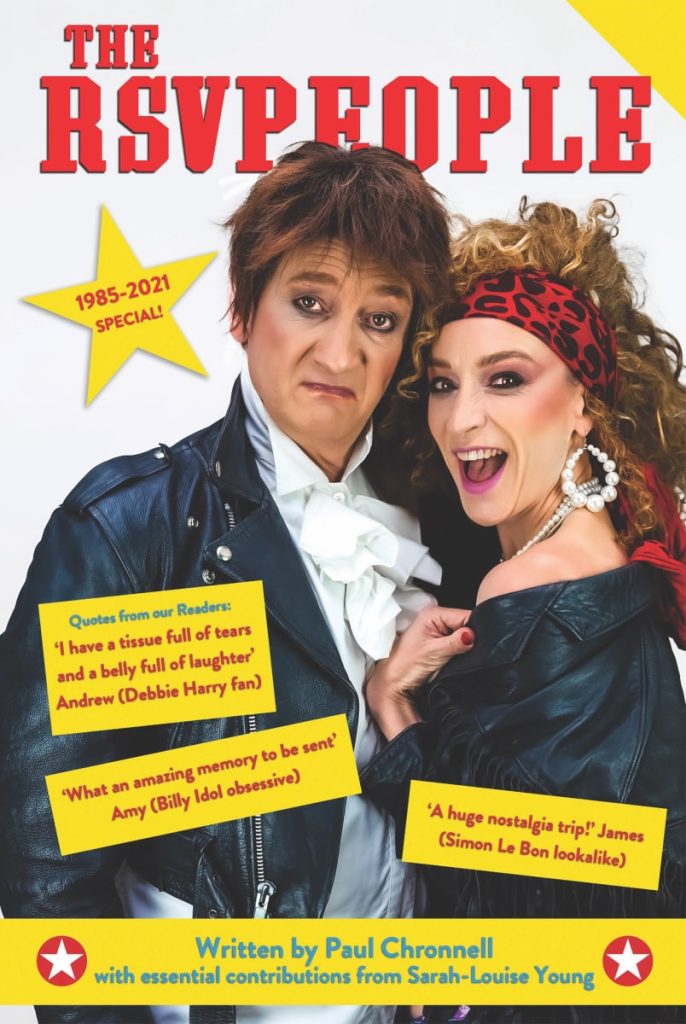 In 1985, 24 young people from around the world had their RSVP pen pal requests (and their full postal addresses!) published in the bestselling music magazine of the day, Smash Hits. 35 years later, a couple from South London decided to reply – to all of them.
Paul Chronnell and Sarah-Louise Young then wrote a unique, funny and touching book …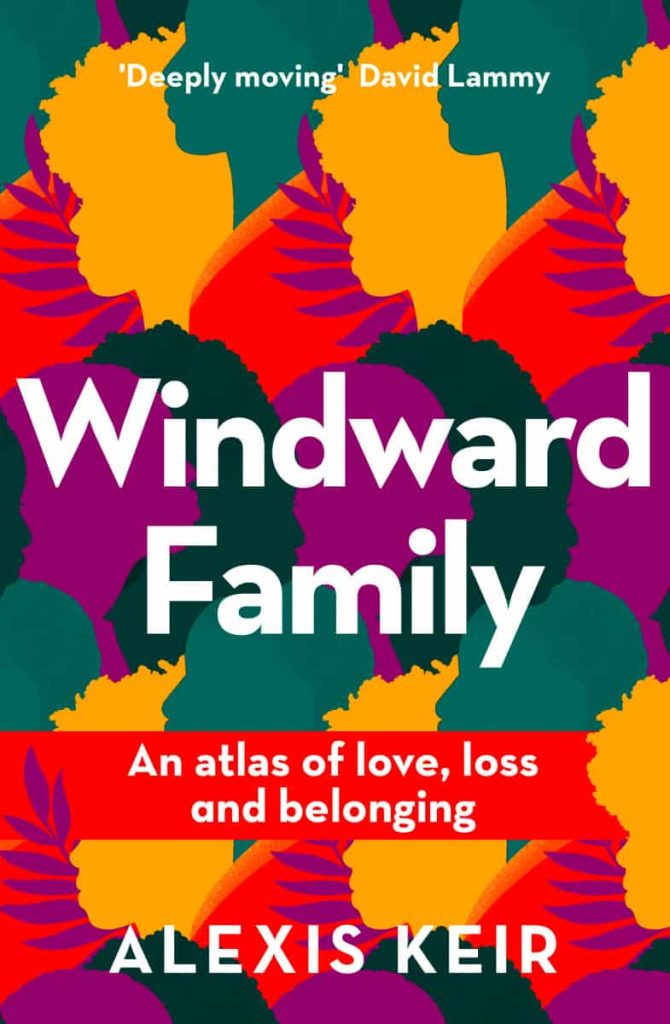 Alexis Keir works for the NHS and lives in London. His new book, Windward Family: An Atlas of Love, Loss and Belonging, explores the lives of people who have travelled over several generations from the Caribbean island of Saint Vincent to England. It was published by Thread Books in February 2023. Alexis's parents came from Saint Vincent to the UK in the 1960s and raised their family in Luton, although Alexis, his sister and his brother also lived in Saint Vincent for a period as children. …
Past Events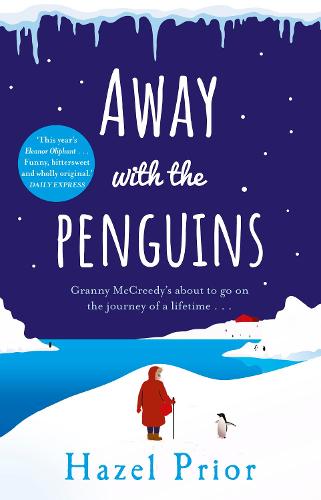 Veronica McCreedy lives in a mansion by the sea. She loves a nice cup of Darjeeling tea whilst watching a good wildlife documentary – and she's never seen without her ruby-red lipstick. Although these days Veronica is rarely seen by anyone because, at 85, her days are spent mostly at home, alone. What she does have, however, is a newly discovered adult grandson, with whom she is less than impressed, and a new-found love of penguins. This latter provokes a fervent desire to travel to the ends of the earth to see them. 
Veronica sets off – with luggage packed with Darjeeling and her favourite handbags, and with a bloody-minded determination to have the adventure of a lifetime, no matter what her doctor might think, let alone the scientists who live amongst and study the penguins.
Spend a leisurely month reading this joyous and life-affirming novel and then come along at 12pm on Friday 31 March to chat about it with Lucinda Hawksley and the Goldster community.
Watch Again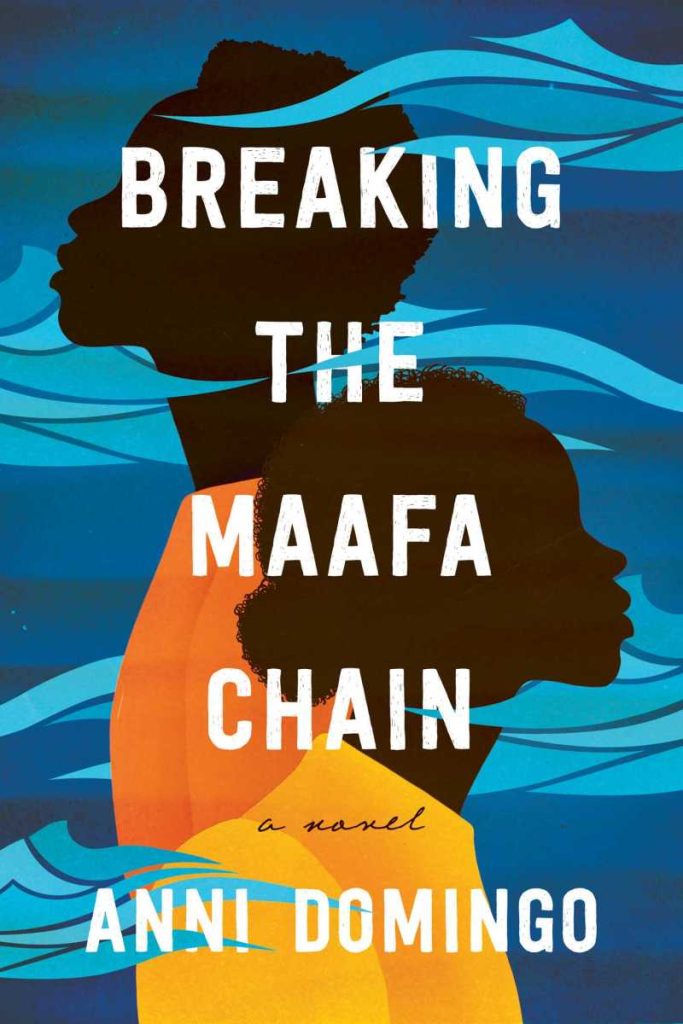 Breaking the Maafa Chain takes the reader back to the nineteenth century. Two sisters, Fatmata and Salimatu, are captured and sold separately into slavery. Forced to change their names to Faith and Sarah, they end up in two different countries with opposite slavery laws. Faith ends up in America, where slavery is still legal and slaves don't have any rights; Sarah ends up in a Victorian England and as the goddaughter of Queen Victoria. Can the two sisters reclaim their freedom and identity in a world that is trying to break them down and mould them to its coloniser's will?
Based on the true story of Sarah Forbes Bonetta, Breaking the Maafa Chain will take you on a journey of loss, survival, hope, identity and tradition. Join the author of this acclaimed debut novel on 24 March, when Anni Domingo will be chatting to Lucinda Hawksley about her writing, her career in the theatre, and the story behind this fascinating book.
Watch Again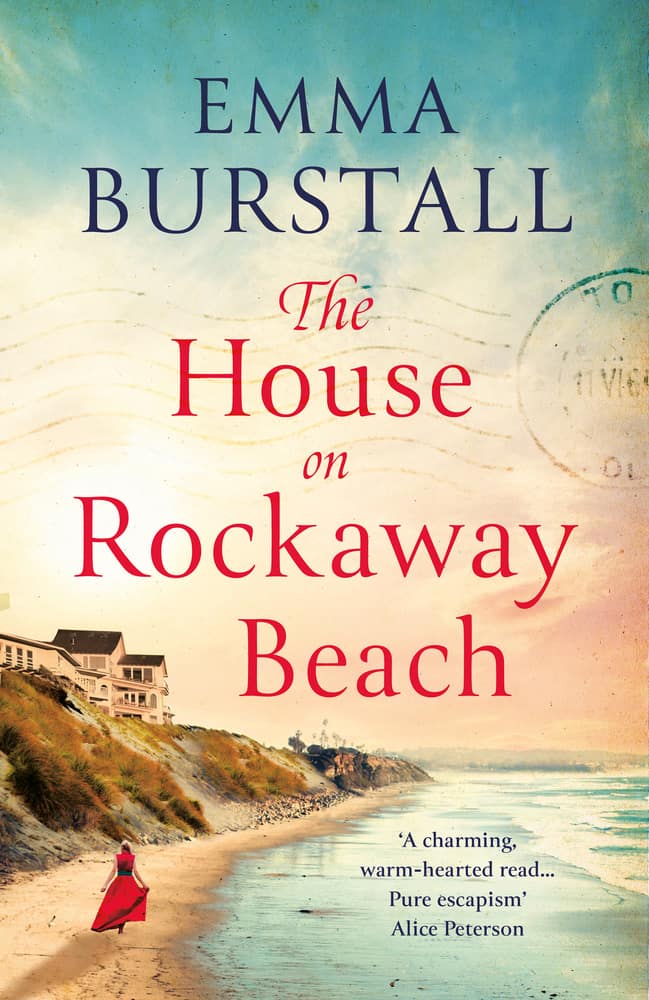 Emma Burstall is the author of nine novels. She began her career as a journalist, first working as a cub reporter on The Western Morning News, based in Plymouth, and later writing for national newspapers and women's magazines. Her debut novel, Gym and Slimline, focusing on the lives of four very different women, was inspired by visits to her local gym in South West London. Later, she went on to write a series of five books based in the charming, fictional Cornish fishing village of Tremarnock.
Although each novel stands on its own, the series follows the overarching story of Liz, a single mum from London who's down on her luck. However, when she and her daughter Rosie, who has cerebral palsy, start a new life in Cornwall, events begin to take a very unexpected turn. Emma's most recent book is The House on Rockaway Beach. Rockaway, a peninsula in the New York City borough of Queens, has miles of sandy beaches whilst also being just a stone's throw from the bright lights and soaring skyscrapers of Manhattan – the perfect backdrop, says Emma, for heaps of action! Join Emma and Lucinda Hawksley for the Goldster Inside Story on 23 March, at 12pm.
Watch Again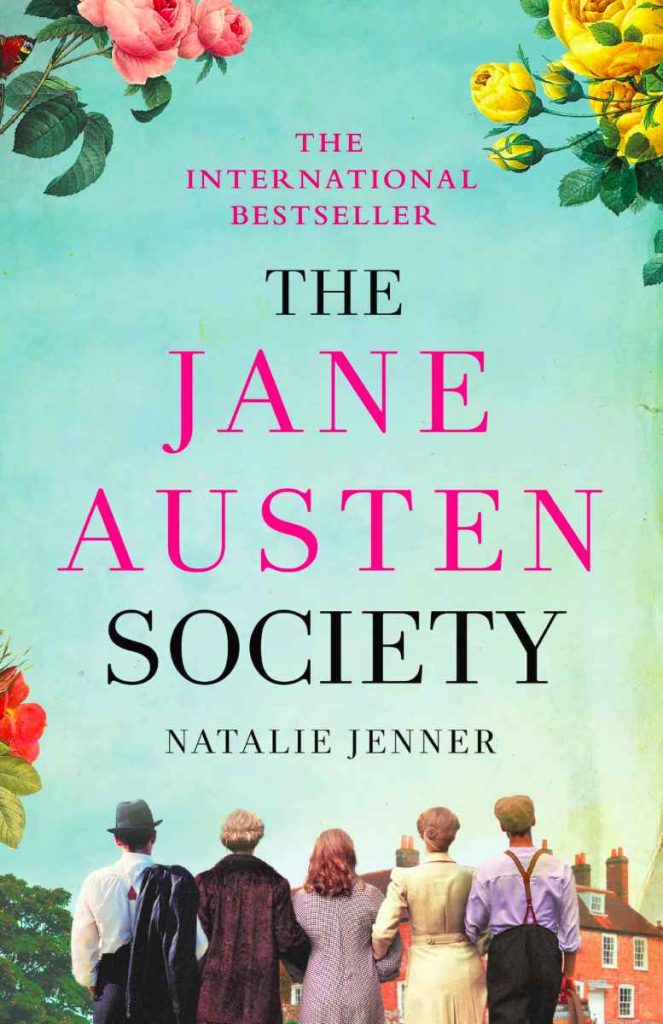 Natalie Jenner is the internationally bestselling author of The Jane Austen Society and Bloomsbury Girls, which were both instant national bestsellers, Amazon Best Books of the Month, and People Magazine Books of the Week.
The Jane Austen Society has now been published in more than twenty languages and has been optioned for film and television. Natalie's third novel, Every Time We Say Goodbye, is scheduled for release in early 2024.
Natalie was born in England and raised in Canada. She has been a corporate lawyer and career coach, and once owned an independent bookstore in Oakville, Ontario, where she lives with her family and two rescue dogs. On 10 March at 12pm, Natalie will be joining Lucinda all the way from Canada, to chat to the Goldster community on Inside Story.
Join Lucinda Hawksley on 24 February for the Goldster Book of the Month. We're reading and chatting about Lessons in Chemistry by Bonnie Garmus. This brilliant new bestseller has already been optioned for TV – and it's a debut novel written by a woman in her 60s; the perfect Goldster choice!
Penguin Books describe it: "Chemist Elizabeth Zott is not your average woman. In fact, Elizabeth Zott would be the first to point out that there is no such thing. But it's the early 1960s and her all-male team at Hastings Research Institute take a very unscientific view of equality. Except for one: Calvin Evans, the lonely, brilliant, Nobel-prize nominated grudge-holder who falls in love with – of all things – her mind. True chemistry results.
Like science, life is unpredictable. Which is why a few years later, Elizabeth Zott finds herself not only a single mother, but the reluctant star of America's most beloved cooking show, Supper at Six. Elizabeth's unusual scientific approach to cooking proves revolutionary. But as her following grows, not everyone is happy. Because as it turns out, Elizabeth Zott isn't just teaching women to cook. She's daring them to change the status quo."
Come along for the February Book of the Month, and make this a Goldster community chat – there's no recording for these sessions, and everyone is welcome to unmute themselves and join in.
Watch Again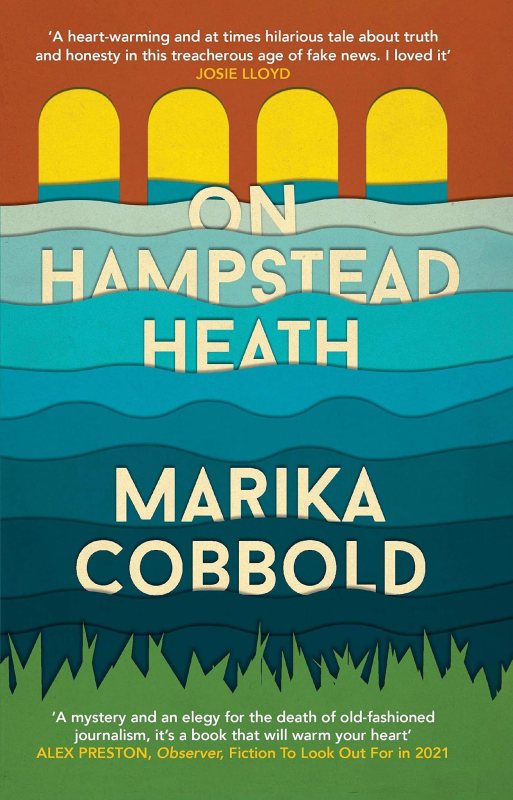 Marika Cobbold first found writing fame with her novel Guppies for Tea – a story about growing old and fighting back, was accepted for publication. As Marika says, "Several other publishers had turned it down saying no one was interested in reading about old people. Luckily, as it turns out, they were wrong." Guppies for Tea became a publishing sensation, promoted in bookshops and the media and serialised on BBC Woman's Hour.
Her later novels include A Rival Creation, Shooting Butterflies and the wonderfully named Aphrodite's Workshop for Reluctant Lovers. She has just published her eighth novel, On Hampstead Heath, which tells the story of Thorn Marsh who was raised in a house of whispers, of meaningful glances and half-finished sentences. Now she's a journalist with a passion for truth, more devoted to her work at the London Journal than she ever was to her ex-husband. When her newspaper is bought by a major media company, Thorn discovers how vitally important the truth is when under threat. On Hampstead Heath is an homage to storytelling and to truth; to the tales we tell ourselves, and to the stories that save us.
Join Marika and Lucinda on 23 February to find out more about her books and what inspires her writing.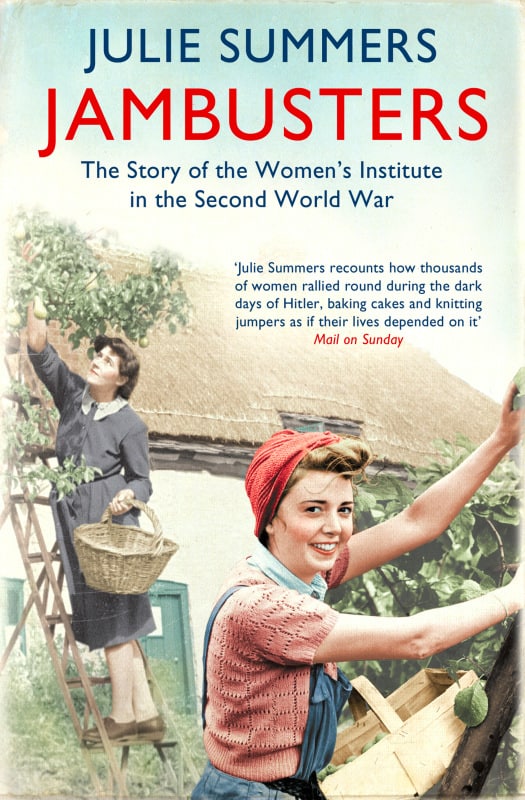 Julie Summers is a bestselling writer, researcher and historian. Her books include Fearless on Everest: The Quest for Sandy Irvine; a biography of her grandfather, the man who built the 'real' bridge over the River Kwai, The Colonel of Tamarkan, Stranger in the House and When the Children Came Home, a social history of servicemen returning to their families from the Second World War. On 3 February, Julie returns to Goldster to talk about Jambusters, the story of the Women's Institute in WW2.
This was the W.I.'s finest hour. The whole of its previous history – two decades of educating, entertaining and supporting women and campaigning on women's issues – culminated in the enormous collective responsibility felt by the members to 'do their bit' for Britain. With all the vigour, energy and enthusiasm at their disposal, a third of a million country women set out to make their lives and the lives of those around them more bearable in what they described as 'a period of insanity'.
Jambusters also inspired the hit TV series Home Fires. Join Julie as she chats to Lucinda Hawksley about her writing and about what it was like to have her book turned into a TV series.
Watch Again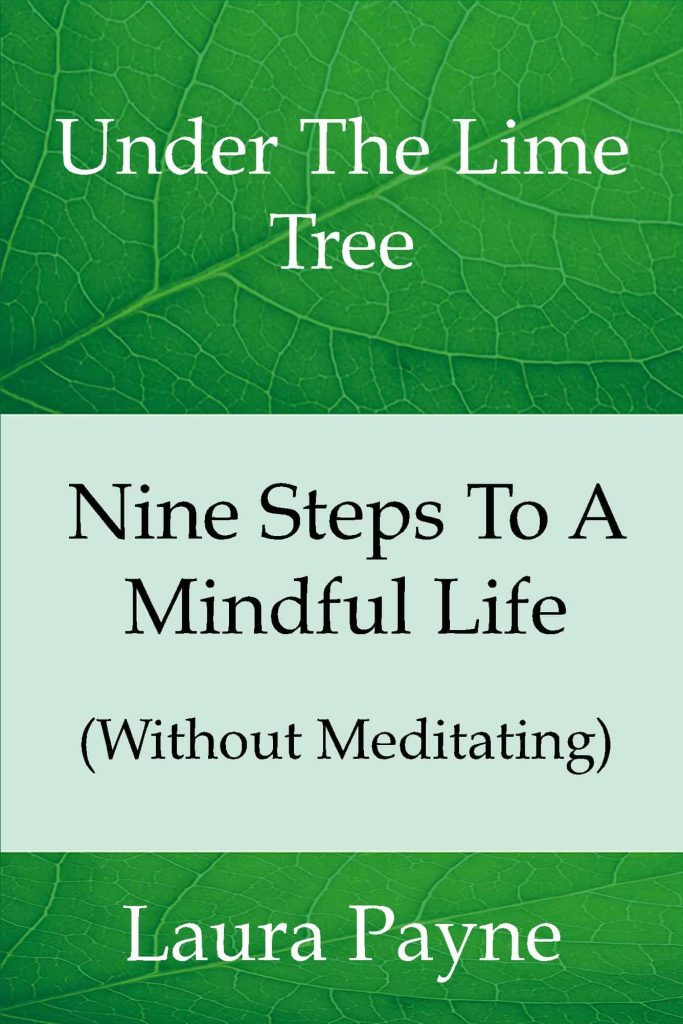 Laura Payne began her career as a journalist and has a background in international media and marketing. She has advised and mentored some of the world's leading businesses and organisations – and then, in her 50s, she decided to change her life and career. She made the decision to go back into academia and train as a psychotherapist.
Her book Nine Steps to a Mindful Life (Without Meditating) grew out of her new way of life. The book contains simple exercises with which Laura believes you can turn your life around. It is for anyone looking for a fresh approach, and for all those seeking a sense of calm and empowerment.
Whether you are tired, anxious, stressed or just looking to explore a new 'you', Nine Steps to a Mindful Life (Without Meditating) will give you insights into how to achieve personal transformation. Join Lucinda Hawksley on 2 February, as she talks to Laura about mindfulness, dream therapy and how Goldster members can enrich their life with her strategies.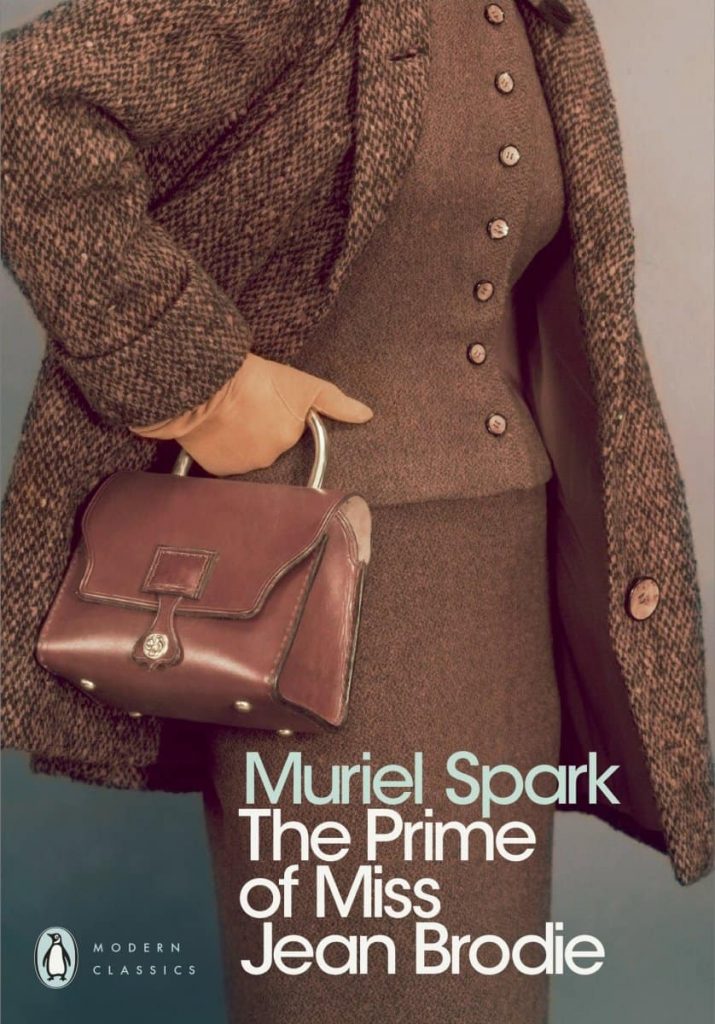 This January, our Book of the Month is a title chosen by Goldster members. We'll be reading and chatting about The Prime of Miss Jean Brodie by the Scottish author Muriel Spark on Friday 27 January, at 12pm – recently chosen as one of the BBC's '100 Novels That Shaped Our World'.
The Prime of Miss Jean Brodie is the best known of all Spark's novels, both in its own right and because of the fame of the film inspired by it. The novel, which was published in 1961, is set in 1930s Edinburgh and focuses on a group of six schoolgirls and their relationship with their awe-inspiring teacher. As Miss Brodie shapes the ways in which the 10-year-old girls start to behave and think, they become set apart from the rest of the children at their school and earn the nickname of 'the Brodie set' – something they carry proudly into their secondary school career. It is only in later life that Miss Jean Brodie will learn that love and blind loyalty can also lead to betrayal.

The Prime of Miss Jean Brodie has become an icon of 20th-century literature. Whether you're reading it for the first time, or re-reading a much-loved classic, join Lucinda Hawksley to chat about the book and all things Goldster in our monthly community Book Club event.