Lizzie Siddal was a nineteenth-century phenomenon: a working-class girl who rose from obscurity to become one of the most recognisable faces in Queen Victoria's Britain. A poet, artist, artist's model and muse, Lizzie was a pivotal figure of the Pre-Raphaelite movement. The artists she inspired include Dante Gabriel Rossetti, John Everett Millais, William Holman Hunt and Walter Deverell; her patron was John Ruskin who described her as genius comparing her to J.M.W. Turner and G.F. Watts. Lizzie was also the lover and then wife of Dante Gabriel Rossetti and sister-in-law of the poet, Christina Rossetti.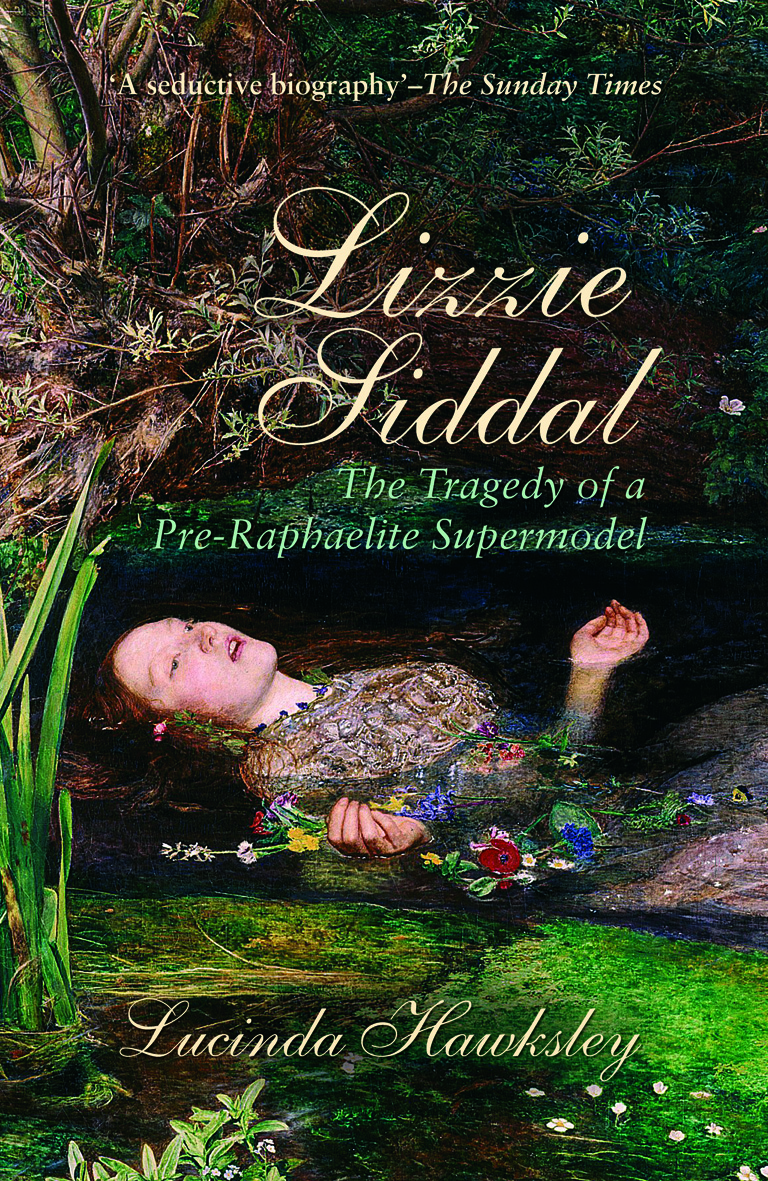 Paperback Edition
Published by Andre Deutsch
Hardback Edition
Published by Andre Deutsch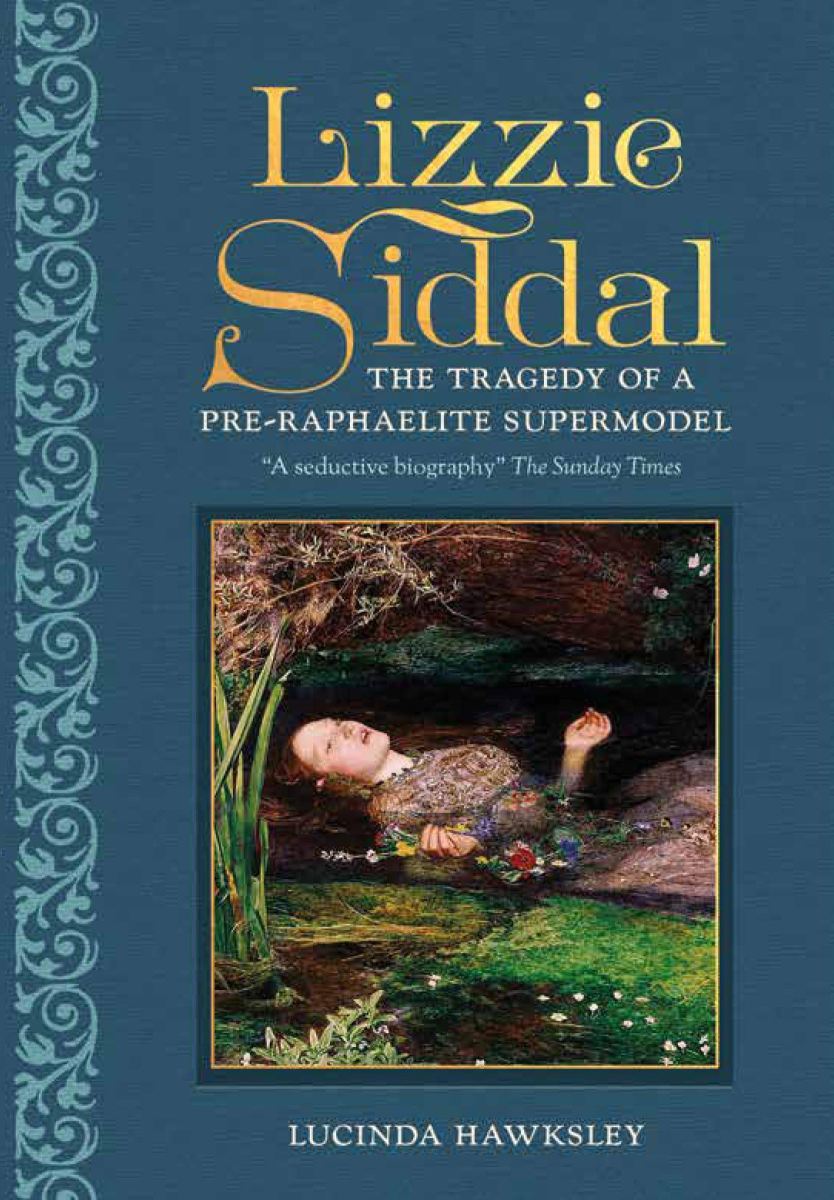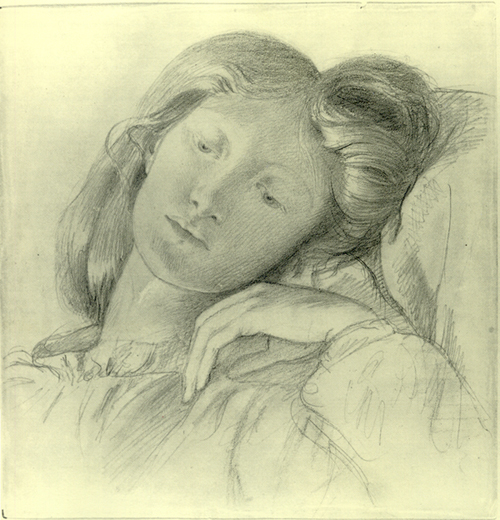 The Pre-Raphaelites and the ways in which they interacted and worked have been a fascination of mine for as long as I can remember. Researching the life of Lizzie Siddal usually overlooked in favour of her male colleagues was intriguing and rewarding, somewhat like being a Victorian detective.
Lizzie Siddal: The Tragedy of a Pre-Raphaelite Supermodel is published by Andre Deutsch. You can buy it from your local bookshop or from Amazon. It was chosen to be Book of the Week on BBC Radio 4 in November 2004 and is published in the USA by Walker & Co in New York. You can also view the US page. For many years, Lizzie's story has been jealously guarded by academics and written about in a dry, dusty style. My publishers commissioned me to write a factual, non-fiction book that reads like a novel.
Here's what people have said about it:
A truly extraordinary achievement. The icon takes flesh before our eyes. Lucinda Hawksley's sympathetic scholarship has produced a portrait of Pre-Raphaelitism's most celebrated face, which is as gripping as a romantic novel. but it is also the result of meticulous research which throws fascinating new light on the Rossettis and their circle.

A.N. Wilson
A seductive biography. Gaining in tragedy the story is irresistible… Glimpses of this strange, beautiful woman illuminate the book.

Frances Spalding in The Sunday Times
A story of epic despair, told artfully by Hawksley in a book that will chill readers to the bone. Outstanding.

The Good Book Guide
This poignant book is all the more powerful because it's true. Life is often stranger than fiction. It's a great story told by a great writer.

Brian Stewart in Kent on Sunday
This mesmerising biography gives life to an icon, and reads as grippingly as any rags-to-rich novel

The Mail on Sunday
Lucinda Hawksley marvellously brings to life the career, friendships and the tortured relationships of this unhappy young woman. Spotted at the age of 20 working in a hat shop, Siddal quickly became one of the faces of the 1850s … but it was Rossetti who was to monopolise her life. In her fast-paced text Hawksley brilliantly evokes their strange relationship.

Vivien Hamilton Glasgow Museums Preview
Lucinda Hawksley … breathes life into the images of Lizzie, frozen in time in galleries around the world.

Cherry Butler in NADFAS Review
Hawksley raises perturbing questions about how a woman's status can fail to translate into control over her own life.

The Guardian
We've heard all the tabloid traumas surrounding models … but hark back a century and Siddal's story will have you gripped…. A fluid, contemporary classic.

Sarah Phillis on Sky
This vivid and haunting biography at last brings Lizzie Siddal to the forefront of her relationship with Rossetti and the Pre-Raphaelites.

Peak Advertiser
This is such a great book. I couldn't put it down and read it in one go. If you're looking for a present or escapism that's not fluff this is the one to buy.

An amazon.co.uk reader
Having a great interest in the world of the Pre-Raphaelites already, I thought at best it would be an interesting read but it is such a well researched and absorbing book I could not put it down. Lizzie is seen here as human, her life the tragedy of it … such is the success of this book. You will not be disappointed if you read it.

An amazon.co.uk reader
It didn't disappoint. I read it in a single sitting … the cast of well-known characters (including William Morris, Ford Madox Brown and Christina Rosetti) come vividly to life. Most engaging of all is the central character of Lizzie herself.

An amazon.co.uk reader