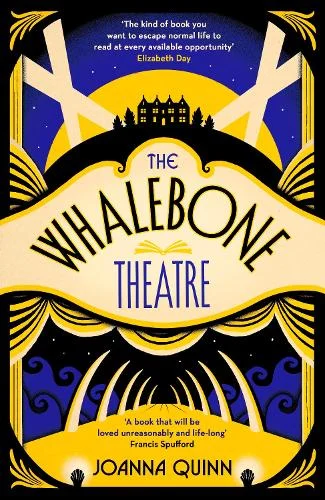 The Whalebone Theatre is a debut novel written by a creative writing teacher, and it has so much to say to the Goldster readership. It follows the lives of a family from 1919 to 1945, and it's a world into which you will find yourself drawn from the very first page.
We first meet one of the protagonists, Cristabel, as a determined three-year-old. The story follows her life and those of her family members and servants, on an inter-War country estate. The whalebone theatre of the title is not a metaphor, it is a real theatre made from the ribcage of a whale that washes up on the Dorset coast. As Cristabel and her siblings create the theatre and take on roles that suit them, they soon discover that the coming second war is going to recreate the roles they thought had been assigned to them in life.
This is a beautifully written novel, with so much we can discuss. Join Lucinda Hawksley to chat about it – and about the Goldster book club in general – in our monthly event exclusively for members, with no recording and no muting. Come along, whether you're a regular Book Club attendee, or have never been before. Everyone is welcome.