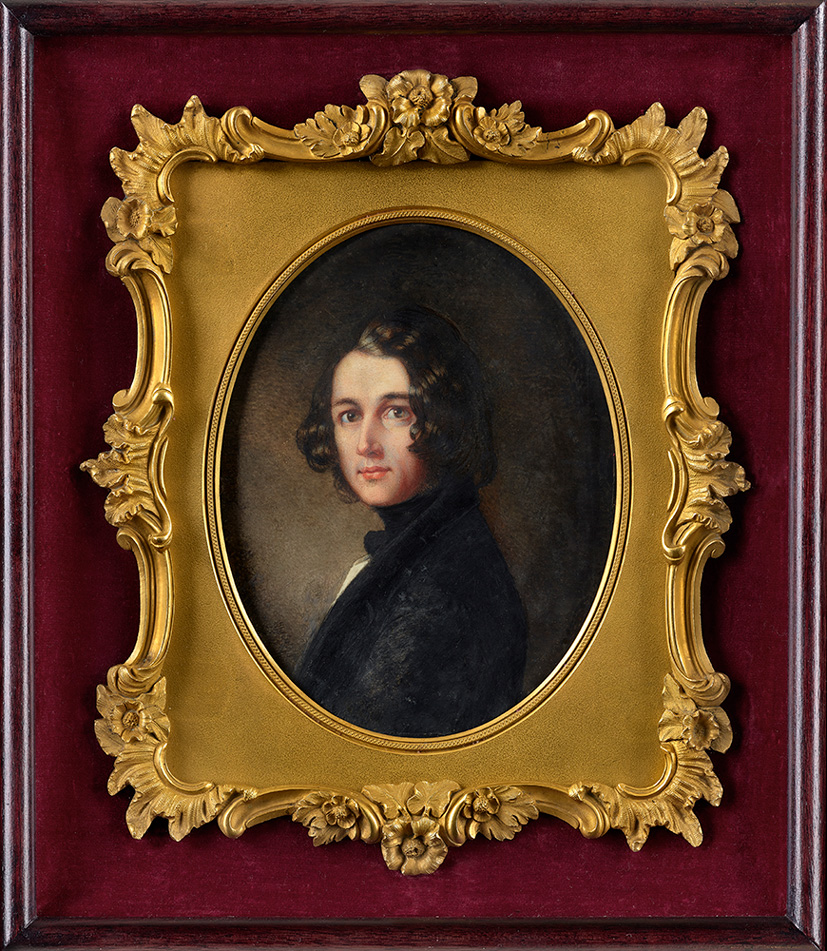 In the 1880s, not long before her death, Scottish artist Margaret Gillies was approached by the writer Frederick George Kitton, who wanted to know what had happened to one of Gillies' early portraits. Kitton was writing a biography of Charles Dickens and he knew Gillies had painted the author in 1843, but where was the picture now? Gillies replied she didn't know, saying she had "lost sight of it". This comment could be applied to her own legacy. Like so many female artists, it was destined that the future would "lose sight" of Margaret Gillies.
Born in London in 1803, Gillies was the fourth in a family of five children. Her mother died when she was eight, and her father sent Margaret and her older sister Mary to his native Scotland, where they lived in Edinburgh with an aunt and uncle. Their uncle, Adam Gillies, Lord Gillies, was a judge, and paid for the sisters to be educated. Margaret's artistic talent was recognised and, in the 1820s, she was taught by Scottish miniaturist Frederick Cruickshank. Later in her career she would start to experiment with larger-format paintings, and in the early 1850s she spent time in Paris with the brothers Ary and Henri Scheffer. These Dutch-born artists ran one of the most fashionable art studios in Paris, and their neighbour was the author George Sand (the pen name of Amantine Lucile Aurore Dupin), a woman who, like Margaret Gillies, lived an unconventional life.
Sometime in the early 1820s, Gillies met Dr Thomas Southwood Smith, who was married, but separated from his wife. Gillies, who was determined to make her own money and work hard at her career, was an early supporter of female suffrage; she had no desire to marry and lose what few rights she had as an independent woman. So, when she fell in love with Southwood Smith, she was happy to live with him without being married. […]
First published on BBC Culture on 24th December 2019. Read full article online.