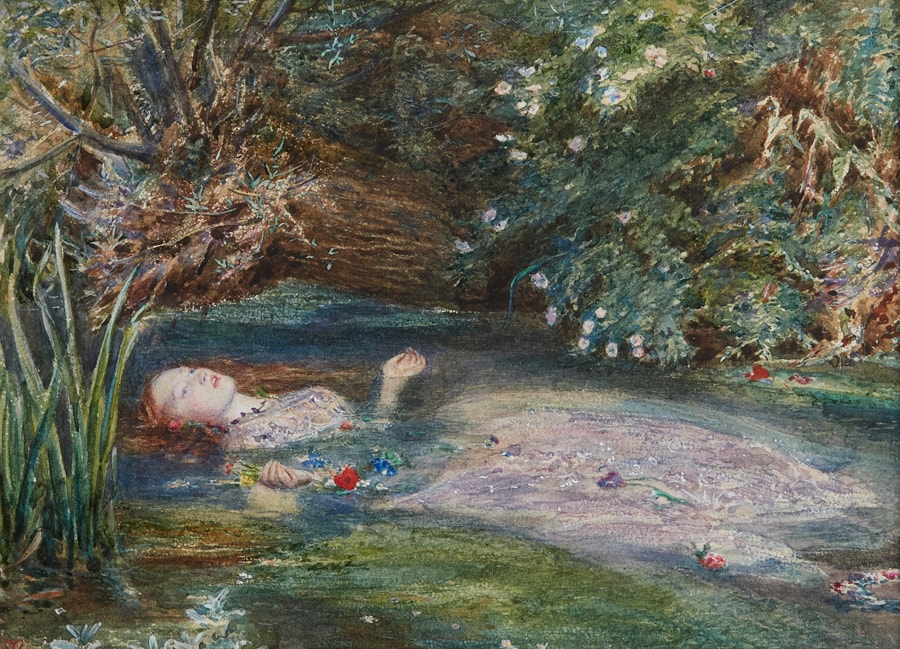 In the winter of 1849-1850, the artists Dante Gabriel Rossetti and William Holman Hunt were painting together, when their friend Walter Howell Deverell burst into the studio. The visitor announced excitedly, "You fellows can't tell what a stupendously beautiful creature I have found… She's like a queen, magnificently tall." With these words, the unlikely beauty of Elizabeth Siddal began to make history.
Today, few people remember the artist Deverell – who died of Bright's (kidney) disease at the age of 27 – but he was a vibrant member of the group of artists and writers that revolved around the newly formed Pre-Raphaelite Brotherhood. This secret society of seven young men had been founded in 1848 by Rossetti, Holman Hunt and John Everett Millais, students at London's Royal Academy. As is being highlighted in the National Portrait Gallery's exhibition, Pre-Raphaelite Sisters, the Pre-Raphaelite movement also encompassed female models, artists and writers. 'Lizzie' Siddal began as a model, then learnt to paint, and also wrote poetry.
At the time of Deverell's pronouncement, Siddal was working at a milliner's shop, near Leicester Square, in central London. She worked long hours in unpleasant conditions, and her family was worrying about her already delicate health. Perhaps this was why Siddal's mother made the surprising decision to permit her daughter to work as an artist's model – something viewed as disreputable, and even as synonymous with prostitution. Deverell did not dare approach Lizzie's mother himself. Instead he sent his own very respectable mother, in her grand carriage, to talk about the finances. Mrs Siddal was awed by the arrival of a carriage at her modest home on the Old Kent Road.
Initially, Siddal started working part-time as a model, and remained part-time at the hat shop. After Deverell painted her as Viola in Twelfth Night, Holman Hunt painted her for A Converted British Family Sheltering a Christian Priest from the Persecution of the Druids (1850), and as Sylvia in Valentine Rescuing Sylvia from Proteus (1850-1851). She modelled for Rossetti for the first time in 1850, for one of his lesser-known paintings, Rossovestita. […]
First published on 31st July 2020. Read full article on BBC Culture.