Past Events
Watch again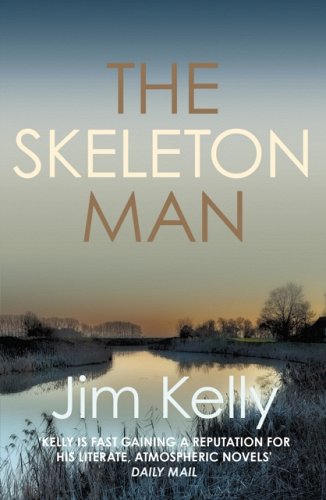 Jim Kelly is the son of a Scotland Yard detective – something which would later inspire his writing. After studying geography – especially landscape – at Sheffield University Jim went into newspapers, ending up as education correspondent of the Financial Times. During this time, he moved to live Ely, in the Cambridgeshire Fens – a move inspired by The Nine Tailors by Dorothy L Sayers, his favourite English crime novel. He says of his work, "Sayers' combination of landscape and plot is always my aim".
While being a long-distance commuter from Ely to London, Jim wrote his first two books on the train – both are set in and around Ely, and feature a journalist, Philip Dryden, who works on the local paper, The Crow. The seven Dryden books won an award called the Dagger in the Library – a crime-writing 'Oscars'. His second series, based on the North Norfolk Coast, won the New Angle Prize for Literature. His last three crime novels were set in Cambridge during WW2 and were nominated for an Historical Dagger. Last year saw the publication of The Silent Child – an historical thriller, under the name J G Kelly. Jim will be chatting to Lucinda Hawksley on the Inside Story on 12 October, a few days after the publication of his latest book,The White Lie – based on Captain Scott's Last Expedition. Join them at 12pm and become part of the Goldster Conversation.
Watch again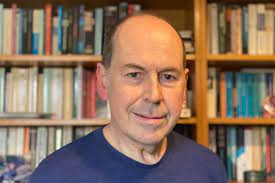 Rory Cellan-Jones became a much-loved household name as the BBC Technology Correspondent. Since being diagnosed with Parkinson in 2019, he has pioneered a greater understanding of the disease among all of us with his articles and the illuminating and moving podcast Movers and Shakers. Fellow Parkinson colleagues such as Jeremy Paxman, Mark Mardell and Sir Nicholas Mostyn show how different personalities face up to setbacks. Rory is the best-selling author of Always On – Hope and Fear in the Smartphone Era and his new book, Ruskin Park; Sylvia, Me and the BBC, tells his own tender and troubling story. After his mother's death, he discovered a file labelled 'For Rory…in the hope that it will help him understand how it really was.' He was the child of a love affair between two BBC employees and his mother Sylvia, single parented two sons in a one-bedroom flat while working full time.
In this inspiring and moving Goldster Inside Story meet Rory in conversation with Humphrey Hawksley to hear about understanding technology, living with Parkinson's and discovering secrets from childhood and how all that makes you the person you are. Can we ever really know the truth about our parents? This is a live in-audience Goldster Conversation at the Riverstone Theatre in Fulham.
To come along e-mail [email protected] 12.00 Thursday October 5th 2023.
Watch again: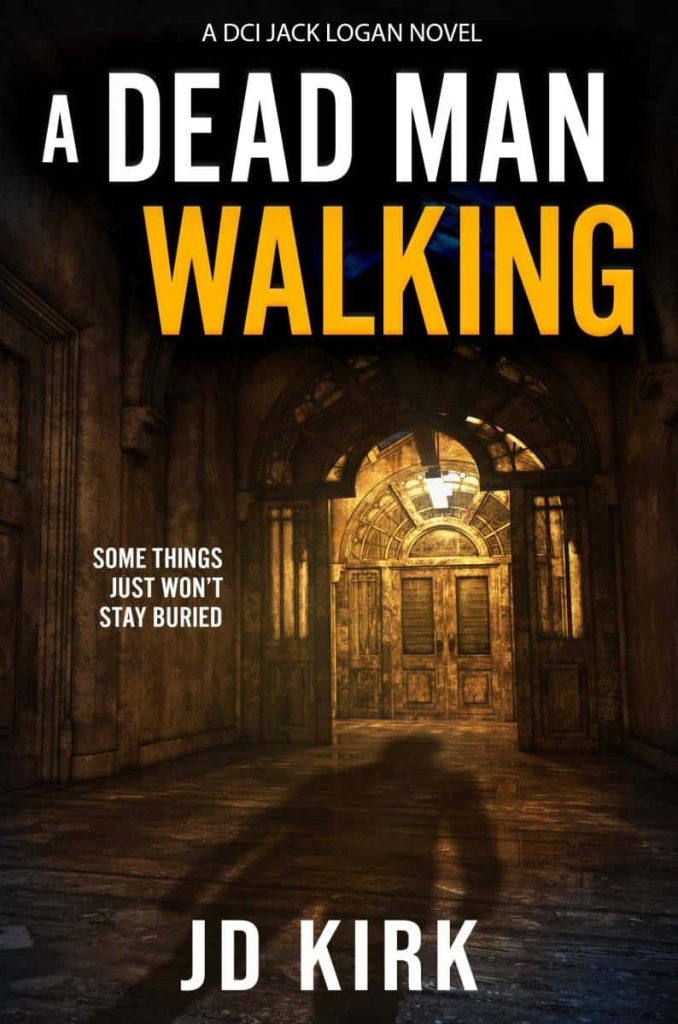 On 22 September, join Lucinda Hawksley as she speaks to a man who isn't there… JD Kirk is the author of the multi-million bestselling DCI Jack Logan crime fiction series, set in the Highlands of Scotland. He also does not exist. Instead, JD is the pen name of former children's author and screenwriter, Barry Hutchison, who was born and raised in Fort William.
His latest title, A Dead Man Walking is the 18th book in the number-one-bestselling DCI Jack Logan series, perfect for fans of Ian Rankin, Stuart MacBride, and Agatha Christie. Its setting is a remote Highland castle, on a dark and stormy night. When an elderly billionaire is discovered dead in the locked study of his stately Highland home, DCI Jack Logan and his team must race the worsening weather to get to the scene of the crime. Jack finds no shortage of suspects. Everyone, it seems, had reason to want the old man dead, and they all have something to hide – but the castle's residents won't give him a minute to think. Not even the dead ones…
Including his books as JD Kirk, Barry has written over 200 novels, countless comics, and dozens of TV episodes. He still lives in the Highlands with his wife and children. He has no idea what the JD stands for.
Watch again: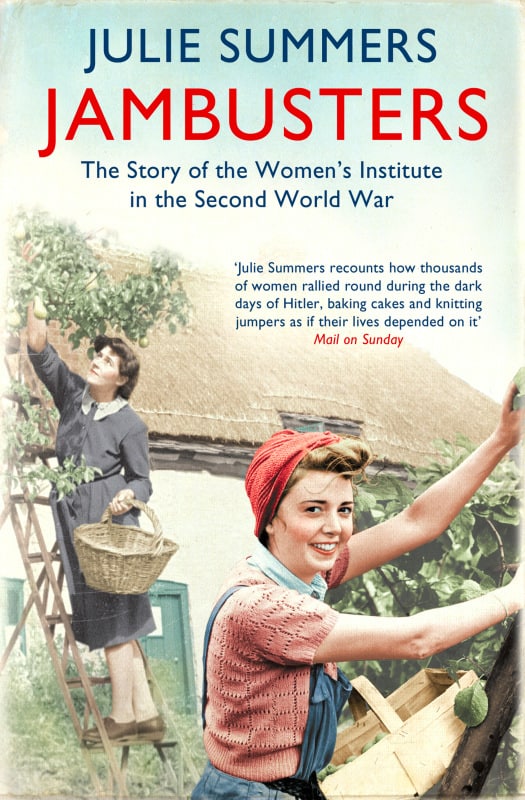 Julie Summers is a bestselling writer, researcher and historian. Her books include Fearless on Everest: The Quest for Sandy Irvine; a biography of her grandfather, the man who built the 'real' bridge over the River Kwai, The Colonel of Tamarkan, Stranger in the House and When the Children Came Home, a social history of servicemen returning to their families from the Second World War. On 3 February, Julie returns to Goldster to talk about Jambusters, the story of the Women's Institute in WW2. 
This was the W.I.'s finest hour. The whole of its previous history – two decades of educating, entertaining and supporting women and campaigning on women's issues – culminated in the enormous collective responsibility felt by the members to 'do their bit' for Britain. With all the vigour, energy and enthusiasm at their disposal, a third of a million country women set out to make their lives and the lives of those around them more bearable in what they described as 'a period of insanity'.
Jambusters also inspired the hit TV series Home Fires. Join Julie as she chats to Lucinda Hawksley about her writing and about what it was like to have her book turned into a TV series.
Watch again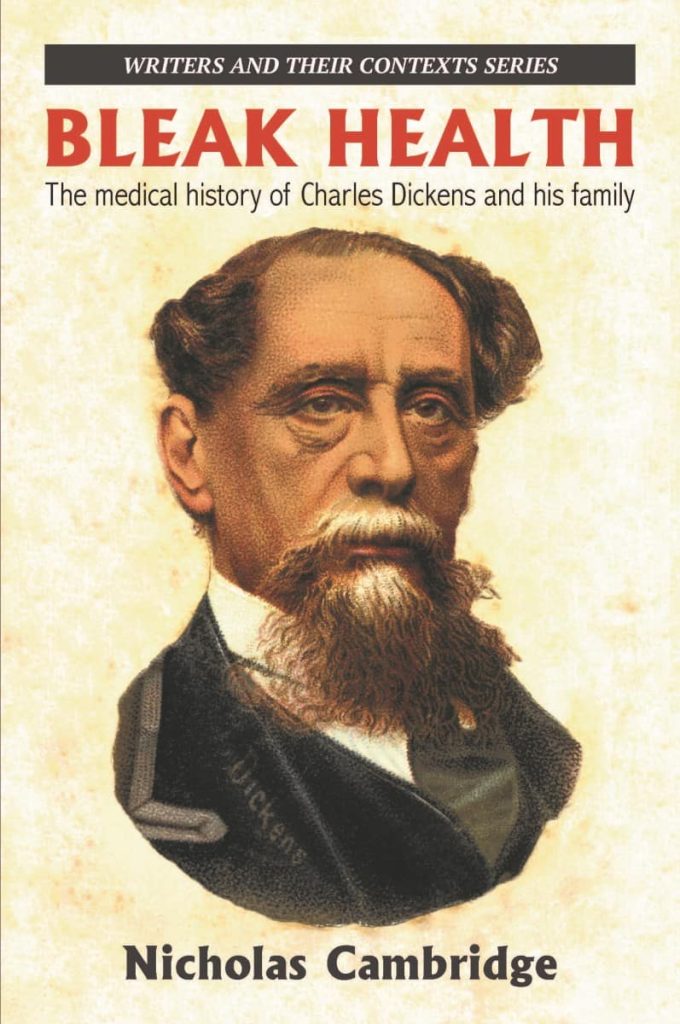 Dr Nicholas Cambridge is an honorary research fellow in humanities and medical history at the University of Buckingham. Previously he worked as a GP for 25 years. He is a member of the Dickens Fellowship and has published several papers and given many lectures on Charles Dickens in relation to medicine. His new book, Bleak Health: The medical history of Charles Dickens and his family, is an in-depth study of the health issues affecting Charles Dickens, his parents, his wife Catherine, his sister-in-law Mary Hogarth, his siblings and his children.
For his book, Nicholas meticulously analysed over 14,000 of Dickens's letters, and in doing so was able to identify over 20 illnesses that Dickens suffered from, including chronic carbon monoxide poisoning, gonorrhoea, asthma, gout, an anal fistula and trigeminal neuralgia. Join him with Dickens's descendant Lucinda Hawksley.
Watch again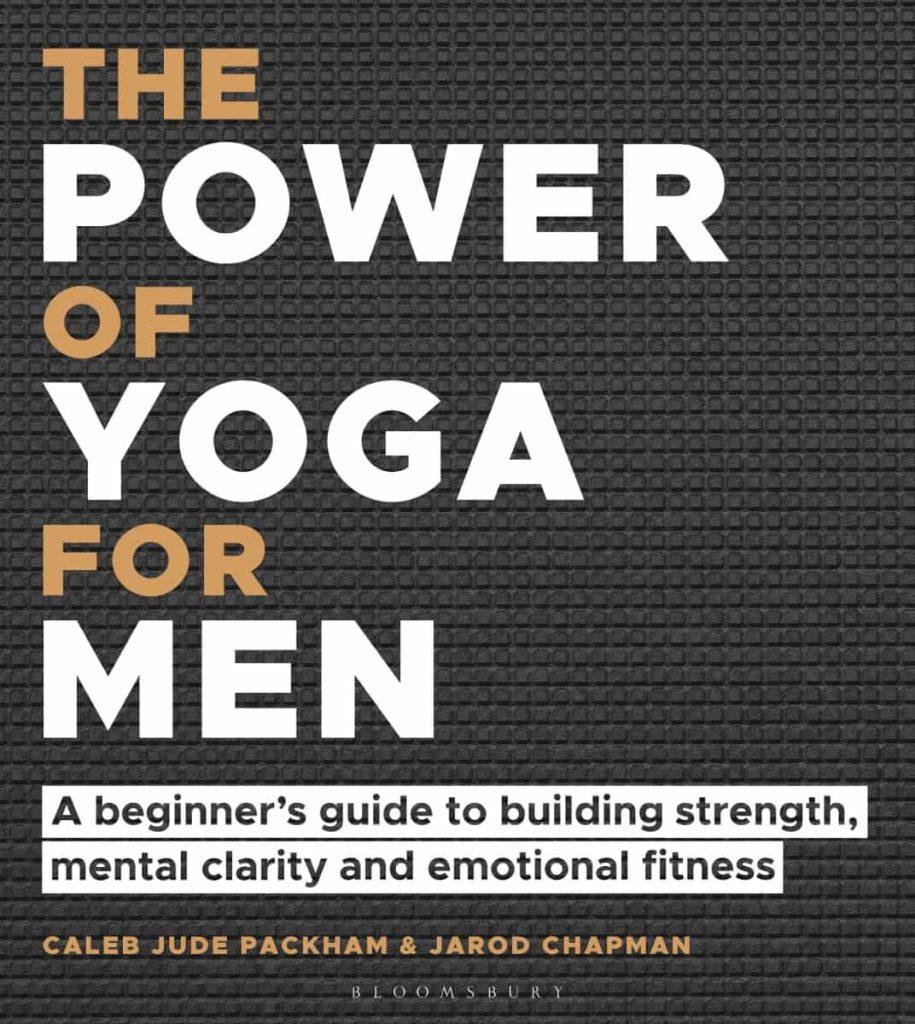 Jarod Chapman is a breath work and meditation teacher, a fitness coach, sports masseur, and co author of The power of Yoga For Men. He was Tina Turner's Personal Wellness Coach on her final world tour in 2008-09.
His passion passion for writing about all things health, wellness, and living a positive life began after working as the Media Ambassador for Slendertone. The Power of Yoga For Men came about because Bloomsbury publishing recognised that men were seeking to find alternative and holistic approaches towards their health – in body, mind and spirit.
Jarod works as a coach and masseur to CEOs, teachers, journalists, entrepeneurs, performance artists, students; ranging in ages between 10 and 87. He works on the principle that exercise, yoga, healthy relationships, meditation, and nutritious food planning are all important to treat with a sense of responsibility, lightheartedness, discipline and commitment.
The Power of Yoga For Men is an appeal to men. We've been gifted the ancient yoga teachings for centuries – and they are now, ever more important, to explore and practice. Jarod's philosophy is a multi-disciplined approach to life and wellbeing guided by Hippocrates, the grandfather of modern medicine, who said " let medicine be thy food, and food thy medicine'.
Watch again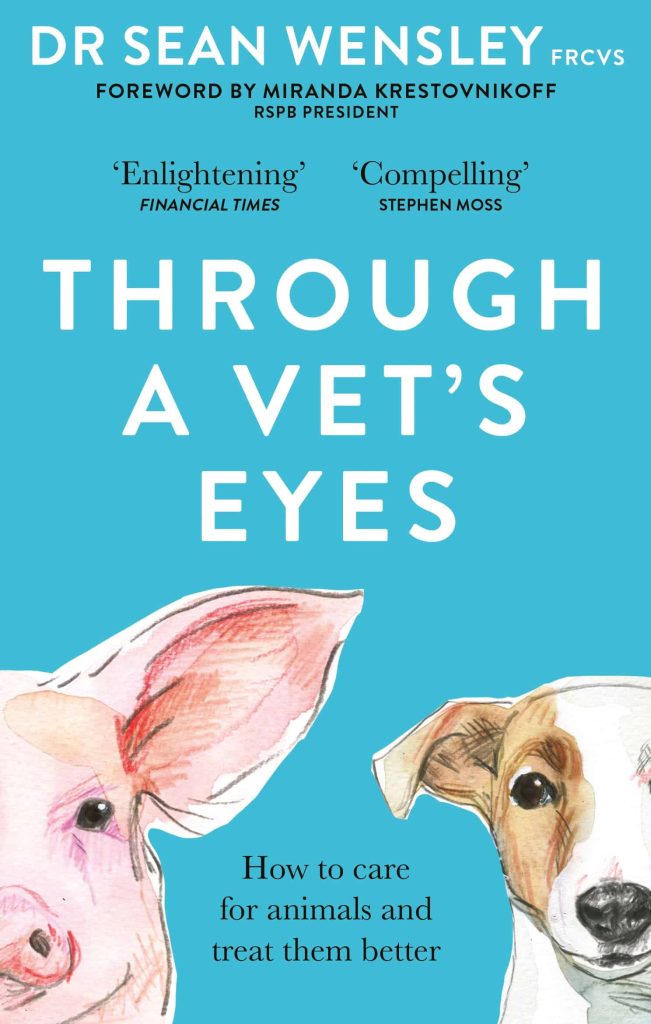 Our lives are intrinsically linked to those of animals – whether that's the animals we farm for food, those living in the wild, those we use for sport or the ones we choose to keep as pets. We all have a responsibility to consider our impact, and even small changes in our own lives could significantly improve the quality of theirs.
Dr Sean Wensley is an award-winning vet, lifelong naturalist and a former President of the British Veterinary Association, advocating animal wellbeing around the world. Fusing keen scientific insight with tender meditations on the natural world, his new book, Through A Vet's Eyes: How to care for animals and treat them better, reveals the injustices which animals experience every day and raises an important question: how can we choose a better life for animals?
Compelling and compassionate, Through a Vet's Eyes helps us to see things from the animals' perspectives, and illuminates the ways we can better care for our fellow creatures. It was one of the Financial Times' Best Summer Books of 2022. On 11 August, Sean will be talking to Lucinda Hawksley for the Goldster Inside Story.
Watch again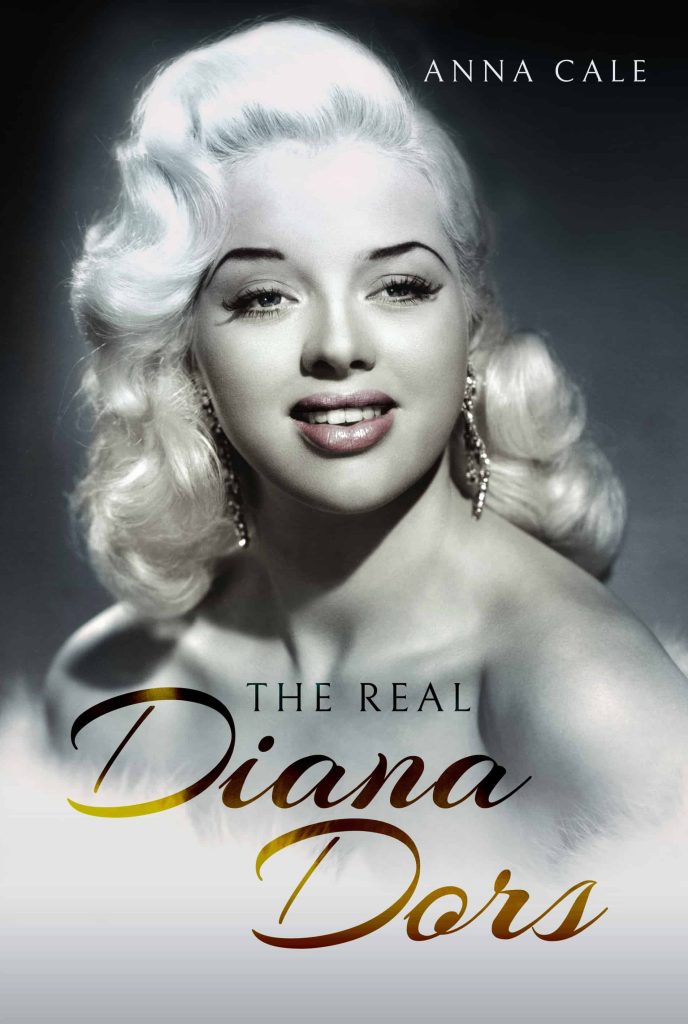 Anna Cale is an arts and culture writer who specialises in classic film and television. She has written for a number of publications, including Little White Lies, Film Stories and the British Film Institute, and has also appeared on Radio 4 and Channel 5. Her writing subjects are wide ranging, but she has an interest in British cinema of the 1940s, 50s and 60s, and in particular showcasing the role of strong female voices in film culture.
Anna's recent biography of popular British actor Diana Dors explores the life and work of a fascinating film star, in a remarkable story of fame, glamour and intrigue. Set against the backdrop of the changing social landscape of twentieth century Britain, The Real Diana Dors charts the ups and downs of the diverse acting career and tumultuous private life of one of Britain's best loved actors, to build a fascinating picture of a truly unique British screen icon. Join Anna and Lucinda Hawksley on 10 August for the Goldster Inside Story.